Administration¶
This chapter includes details on how to administrate components of grommunio with the available toolset.
grommunio admin UI (AUI)¶
After successfully installing the grommunio Appliance, you can access the UI through your browser on port 8080 (8443 with https soon).
Since you most likely set a password for admin UI while installing the Appliance, you can immediately use these credentials to login.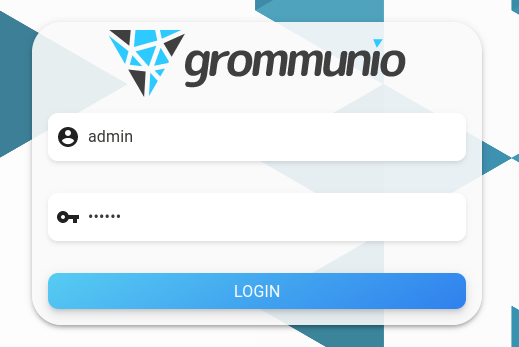 To navigate through the UI, simply use the drawer on the left side of the page.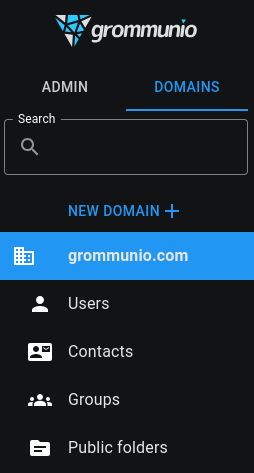 grommunio admin CLI (ACLI)¶
grommunio-admin¶
grommunio-admin is the command line interface tool of the grommunio Admin API. grommunio-admin is a low level administrative tool for grommunio configuration and provides a large number of subcommands to administrate grommunio accordingly.
grommunio-admin also provides bash completion functionality and an interactive shell, with the following subcommands available:
SPDX-License-Identifier: CC-BY-SA-4.0 or-later SPDX-FileCopyrightText: 2021 grommunio GmbH