Administration¶
This chapter includes explanatory details on how to administrate components of grommunio with the available toolset.
grommunio console UI (CUI)¶
The grommunio console user interface (grommunio-cui) provides a console interface which allows the administrator to perform basic tasks to ready the appliance for the admin UI (admin web interface) or admin CLI (admin command line interface).
The main purpose of CUI is to provide basic system administration tasks, such as network configuration and time synchronization.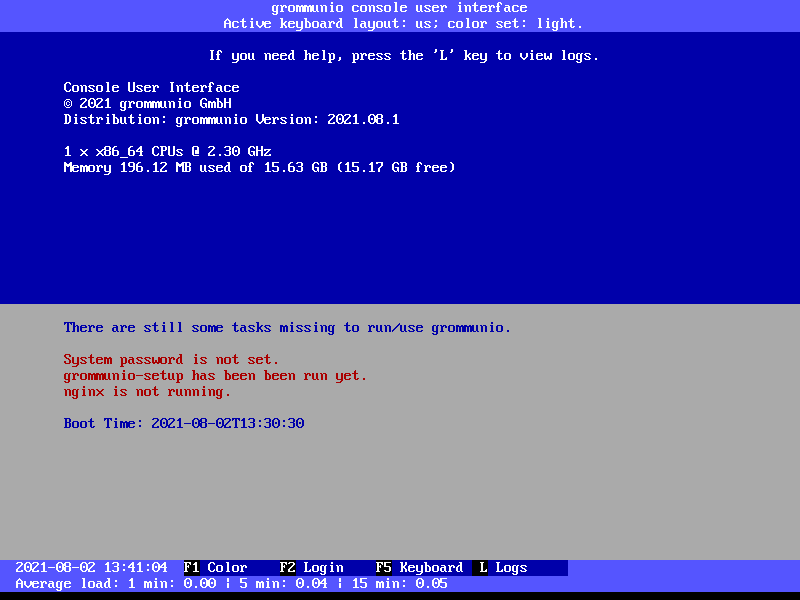 grommunio admin UI (AUI)¶
After successfully installing the grommunio Appliance, you can access the UI through your browser on port 8080 (8443 with https soon).
Since you most likely set a password for admin UI while installing the Appliance, you can immediately use these credentials to login.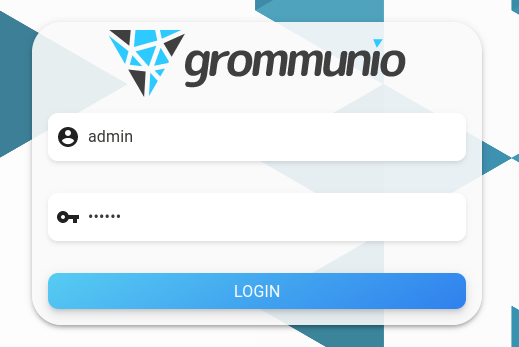 To navigate through the UI, simply use the drawer on the left side of the page.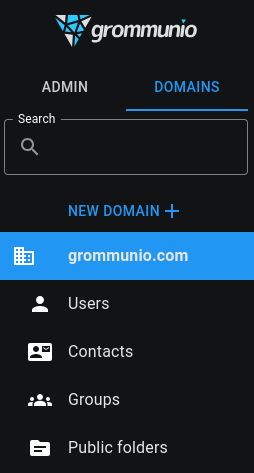 grommunio admin CLI (ACLI)¶