Architecture¶
Component architecture¶
While grommunio is distributed as appliances, grommunio is also available as packaged software. The packaging is oriented on the modular component structure of the software modules available by grommunio. The modular component layout of grommunio allows a component-based deployment for all sorts of deployments and operations - ranging from single deployments with high-density component layout to scale-out, distributed component layout.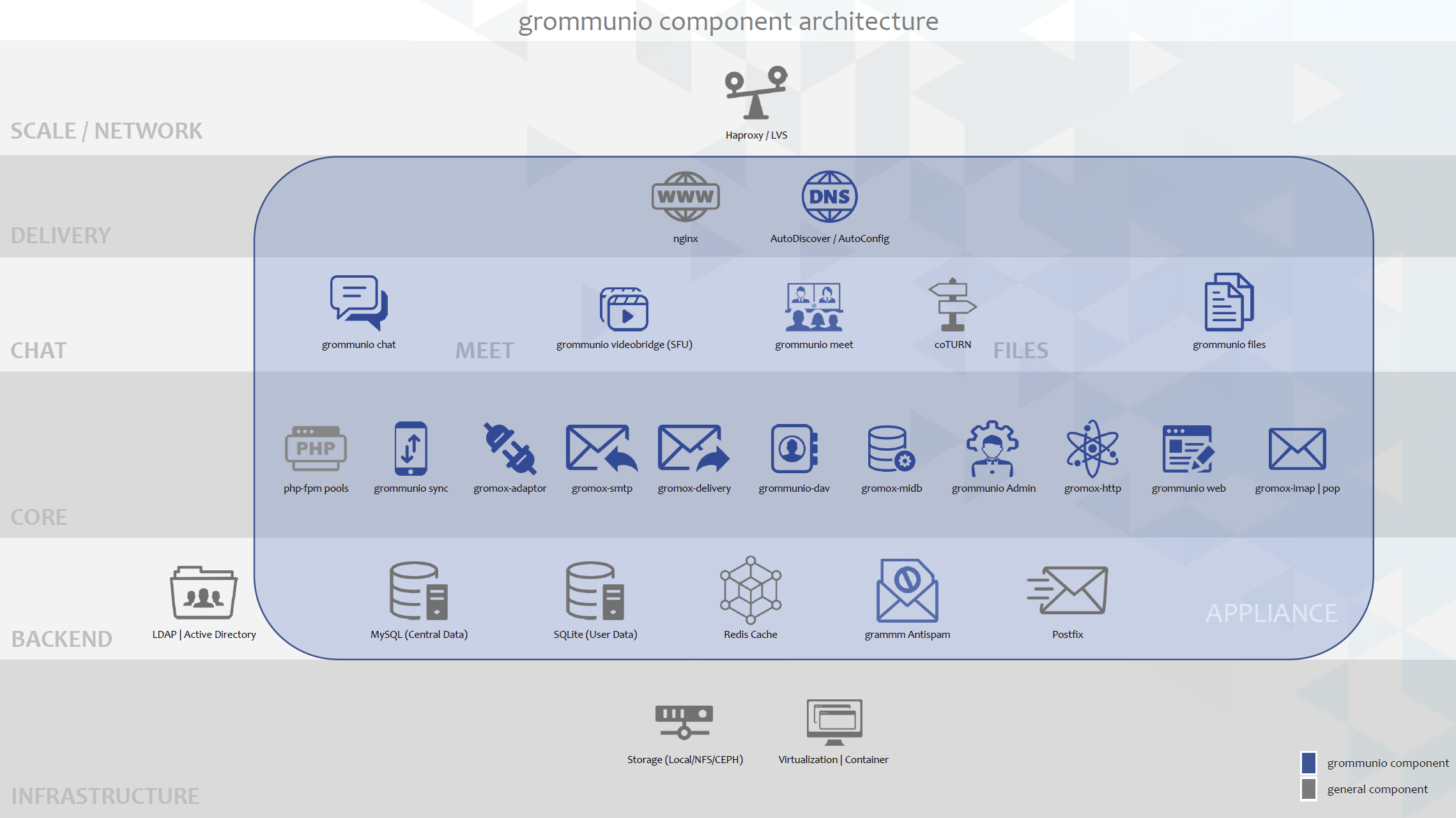 The grommunio component layout supports a wide range of deployment types:
Containers (Docker, LXC)

Virtual machines (KVM, VMware, Hyper-V)
The appliances shipped by grommunio contain all components required for operation by the use of packages which are available for updates via repositories. The appliances ship these packages as part of the appliance distribution to be able to operate the installation without external repository activation necessary (whilst deploying with active internet connection for updates at deployment is strongly encouraged).
To understand the component architecture and the interconnectivity of these components, the following chapters show the single components and how they interoperate with other components in the entire component stack.